Sacramento Personal Injury Lawyers
Carter Wolden Curtis Law Firm
Why Hire Carter Wolden Curtis?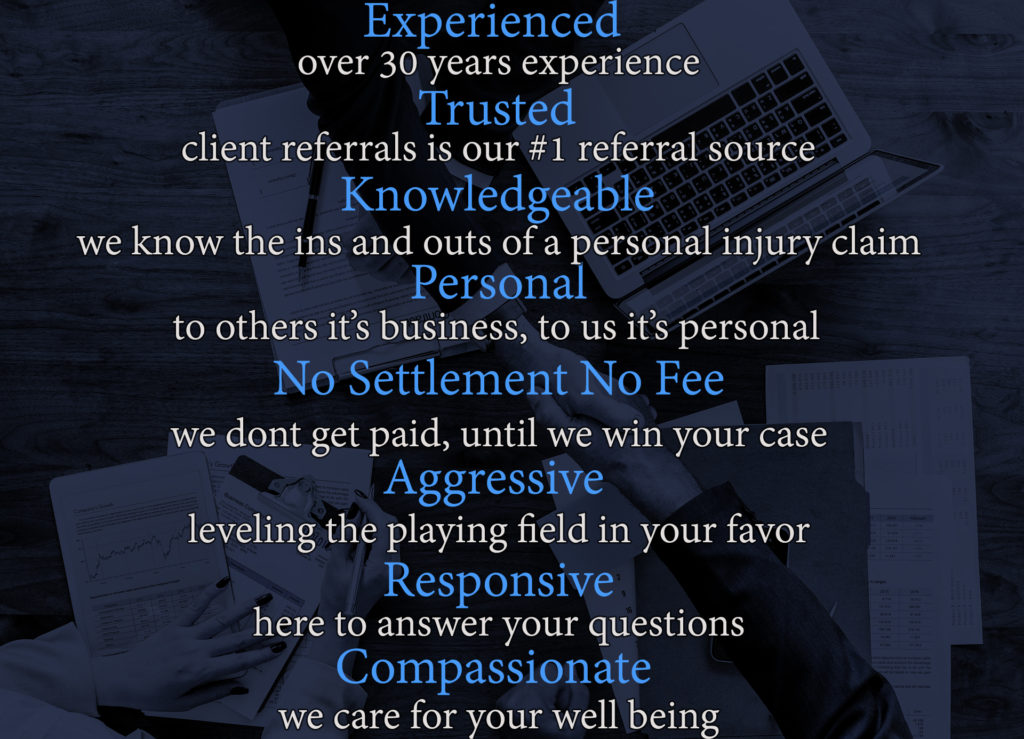 Carter Wolden Curtis brings decades of experience to the process on your behalf. Once we are hired we will notify the carrier that you have an attorney and the phone calls and emails from them will stop. We will explain to you how the process works and go about trying to help you get a fair result for the injuries you suffered. We will stop the carrier from harassing you and your family with annoying phone calls and letters. You will also learn what tricks the carrier will use to undermine your case.
Our goal is to provide the best representation for personal injury victims.  Our aim is to level the playing filed that is grossly slanted in favor of the insurance industry.  As soon as the claim is reported to the other side's insurance carrier, they are busy trying to destroy your case.  They are interviewing witnesses, gathering police and fire reports, looking for video evidence to harm your case and hiring experts and attorneys to do the insurance companies bidding.
Motorcycle vs Truck
Leg Injury
Construction Site
Head Injury
Product Liability
Traumatic Brain Injury
Auto vs Pedestrian
Shoulder Injury
Motorcycle Accident
Knee Injury
Product Liability
Burn Injuries
Motor Vehicle Accident
Neck and Back Injuries