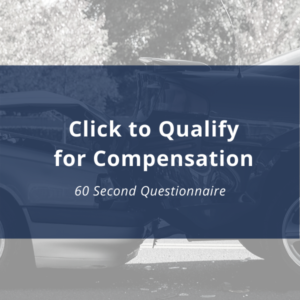 Following a motor vehicle accident in which you have been injured, you will likely be confused about what you should do next. Just about anyone would. Even attorneys hire another attorney when they are hurt in an accident because they know better than to hire someone who has a stake in the outcome. You may wonder if you should hire a lawyer, given the prospect of that lawyer taking one-third of your settlement, which you may see as excessive. However, as your medical bills pile up and you miss more work and lose income, you know you should do something, even if you are not sure what that is.
There are actually many things that have to be done, with or without an attorney. You have to see a doctor or doctors, first for assessment of your injuries and then for treatment, recovery, and possible rehabilitation, when an injury is serious enough to warrant it. Over time, those bills will continue to pile up, thus endangering your family's finances, especially the credit score you worked so hard to build. If you can't work because of your injury, the lost income will make even the routine monthly bills difficult to pay. If you are injured in an accident caused by another person, you will need money to pay people up-front, you will need money to get medical help, and there is a good chance you won't know where to turn for either.
What follows is a list of things to be done in your case, if you want to be compensated for your injuries and damages. If you think not hiring an attorney may help you save money, you may be missing out on all of the following benefits of hiring one:
A Personal Injury Lawyer Will Get You the Medical Care You Need to Heal and Beyond
If you have been injured in an accident that is not your fault, you will need to find the right medical care for your injuries. Your personal injury lawyer has been there before and he or she will have the resources to get you to the right doctors you need to recover. These doctors will not charge you money up front, and they will be able to wait until you receive your settlement to ask for payment. In addition, most of these doctors will work with your lawyer to reduce the costs of treatment, physical therapy and rehabilitation, so that you can keep more of your settlement. The medical experts your personal injury attorney knows will also be able to accurately estimate the future costs of care, if your injuries are the type that could debilitate you and affect you for the rest of your life, and they will likely take payment sufficient to cover the rest of your life, if applicable.
Your Personal Injury Lawyer Will Make Sure You Get Compensation for All Damages, including Specific and General Damages
You should be compensated for all of your damages by the party or parties who are responsible, but you may not realize what all of those damages are. However, an experienced personal injury lawyer will know how to get your vehicle repaired now and pay for it with your settlement. Your attorney will also be able to be able to make sure you are compensated for any lost wages and other income, whether you are too injured to continue at your job, or you can't continue running your business, they can get you the compensation you need to make your finances whole.
They will also be able to get you compensation for many other types of damages, including "general damages," which are damages without a specific, easily determined value. This includes intangible damages like pain and suffering, loss of consortium and emotional distress, all of which can mean significant compensation.
Even though you can't obtain a receipt for the cost of your pain and suffering, or your emotional distress, in the same way you can with your car, most personal injury attorneys will have access to formulas and other methods for valuing such damages. An experienced personal injury lawyer will know exactly how to assess those damages and get you the compensation you deserve.
A Personal Injury Lawyer Knows How to File Your Lawsuit and When
If you or your lawyer are unsuccessful in dealing with the insurance company, and negotiations break down, you will have to file a lawsuit in the proper court and in advance of the statute of limitations. Federal and state court systems can be very complex at times, and your complaint must comply with very strict rules regarding civil procedure and evidence. If you do something wrong, your case can be thrown out and, if it's not thrown before the Statute of Limitations runs out, you could lose your right to sue forever. The Statute of Limitations is a drop-dead limit on how long you have to file your case, and if you miss it, you can never bring suit on the same issue again.
You may think the fact that they take one-third of your settlement is excessive. However, consider that the typical case handled by an attorney gets three times the compensation as a case handled without an attorney. Best of all, if you hire an attorney and you don't win, you pay them nothing. In the meantime, your attorney is handling the thorough investigation of your case and paying the costs to conduct it, including the cost of photographers and forensics experts and others, who often charge hundreds of dollars per hour for their work. They are also negotiating with the insurance company or companies from a position of strength because that lawyer has dealt with them before. They know what your case is worth and how much the insurance adjusters will be willing to pay.
A good personal injury lawyer also has a weapon in their arsenal that you do not, in that insurance companies don't like going to court against a lawyer with a track record. A lawyer with a high level of skill in litigation is more likely to squeeze a good settlement out of a case than one who has never been successful in court. Your settlement will likely trend higher if the insurance companies know that, if they go to court, they could lose. Having a good lawyer by your side is worth their portion of the settlement and then some.
Interested to learn more? Use the form on the page to request to be contacted or click this link.