Roseville Accident Attorneys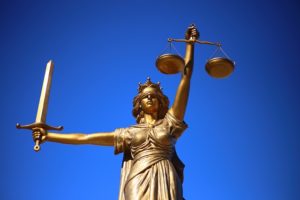 Carter Wolden Curtis is a personal injury law firm that has represented countless accident victims and helped them get compensated for any injuries they have sustained. Don't hesitate to contact us if you're looking for a Roseville accident attorneys that you can count on to provide the professional assistance needed to get the maximum benefit that you deserve. 
At CWC, we focus on your story and fight aggressively to make sure that we get the best results for your case. Our expert team can handle various types of personal injury cases, such as the following:
Product Liability
Automobile Accidents
Workplace Injuries
Construction Site Accidents
Medical Malpractice
Slip and Fall / Premise Liability
Uninsured Otorist Claims
Pharmaceutical Drug Litigation
Brain and Head Injuries
Drowning Accident
Governmental Entity Liability
Our goal is to ensure that each and every client we represent receive full and fair value of their claim. We want to help you regain some of the most important aspects of your life as a result of the injury by working hard to get the responsible party's insurance company to cover the following:
Lost Wages
Out-of-Pocket Expenses
Hospitalization and Other Medical-Related Bills
We will help you navigate through the intricate parts of the claims process, giving you the expert advice you need to make the right decisions to achieve the best possible outcome for your situation.
Trusted Legal Experts in Roseville, CA and the Surrounding Areas
You don't need to look any further when searching for a personal injury lawyer in Roseville, CA. We've handled so many personal injury cases since we first offered our services to the public and seeing our clients' smiles of victory have given us so much motivation to work harder and better for our future clients.
We do not charge our clients a single cent unless they win, so they don't have to stress over looking for means to pay for legal services. Carter Wolden Curtis will utilize every bit of resource that is crucial to winning the case. Our attorneys all have extensive experience and have had multi-million trial verdicts and decisions under their names.
To schedule an appointment with a Roseville personal injury attorney, call 916-567-1111 today.