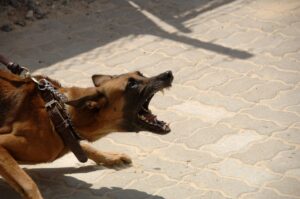 Dog Bite Attorneys in the Sacramento Area at Your Service
The Sacramento dog bite attorneys at Carter Wolden Curtis will provide you with expert legal assistance needed to pursue compensation. We will guide you through the process and make sure that you are well-compensated for any injuries you have sustained.
Quality Representation for Pet Attack Victims
Pet attacks can be highly traumatic for the victims and their loved ones. So hiring dog bite attorneys of utmost importance. Our lawyers help deal with the situation in a professional manner. Holding pet owners accountable for any damage done. 
Carter Wolden Curtis will not stop until the costs of medical treatment, pain and suffering, and lost income are covered. We have some of the most respectable and knowledgeable lawyers in California. The dog bite attorneys at CWC are more than capable of guiding you through the entire process and giving you the peace of mind that you deserve.
We Focus on Protecting Your Rights
At CWC, we are a staunch defender of our clients' rights. Nothing will keep us from voicing your concerns, whether in a courtroom or during a lawyer-to-lawyer settlement. We have the resources and the expertise needed to achieve a peaceful and desirable resolution.
We will work with you and listen to your needs in order to accurately determine the best course of action to take. To schedule an appointment with a trusted dog bite attorney in Sacramento, call 916-567-1111 or email info@cwclawfirm.com today.
Sacramento Dog Bite Attorneys for Pet Attack Victims
If you're on the lookout for an experienced, reliable Sacramento dog bite attorney, you can count on Carter Wolden Curtis to deliver. We handle various types of personal injury cases. CWC has a team of dedicated and highly respected lawyers who work hard to provide our clients with the best possible outcome for their compensation claims.
Whether you have sustained physical, mental, or emotional injuries, you have the right to pursue a compensation claim from the owner of the animal who attacked you. California law holds pet owners liable for any damages caused by their pets.
There are, however, certain considerations that determine the owner's liability, which are the following:
History of the animal (recent behavior)
Circumstances leading to the pet attack (whether it was running loose or was provoked)
Posting of a "Beware of Dog" sign
State laws where the incident occurred
Our team can help pet attack victims recover all injury-related expenses, such as loss of wages, emergency care, and hospitalization/surgery costs, as well as compensation for trauma, pain and suffering. We will be there with you and guide you through the process, striving to achieve a peaceful resolution to your ordeal.
When to Take Action
It is highly advisable to seek consultation from an experienced Sacramento dog bite lawyer right after the incident. Delaying action would only cause further inconvenience and could pose a threat to other people living in the same area. It is very crucial that these types of incidents are made known to the public to avoid similar occurrences in the future.
Outstanding Legal Representation
Once you come to us for representation, we will aggressively pursue your claim and carefully negotiate with the pet owner and the insurance carrier to ensure that you receive what is due. Our strategy is to take an aggressive approach but at the same time remain considerate of the ties between the two parties. It is not uncommon to encounter a case where the responsible party is a neighbor or friend of the victim's family.
Schedule an appointment with us and we'll have our Sacramento dog bite attorney give you a personalized case review. Email info@cwclawfirm.com or call 916-567-1111 today.