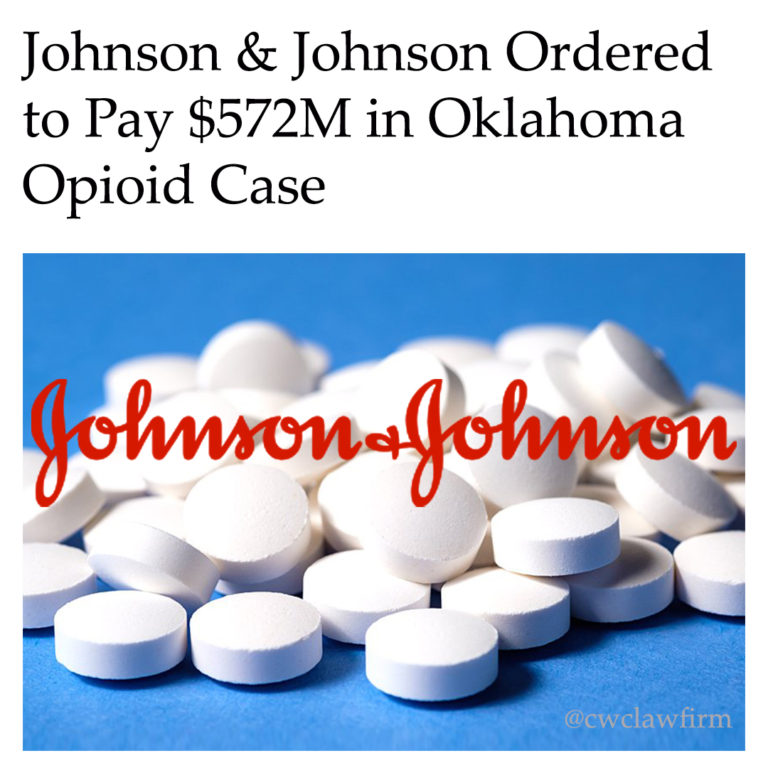 Oklahoma judge, Thad Balkman, has ordered Johnson and Johnson to pay $572 million for its role in the opioid crisis. This marks the first time an opioid manufacturer has been ordered to pay damages by the court.
The end of this trial is only the beginning of what's to come. Reports indicate there are over 2,000 pending lawsuits across the country.
Judge Balkman findings concluded that Johnson and Johnson had breached the state's "public nuisance" law.
source: https://www.nytimes.com/2019/08/26/health/oklahoma-opioids-johnson-and-johnson.html