Accidents in the workplace are quite the normal occurrence in Sacramento, CA. If you happen to become a victim, you should opt to hire a reputable injury lawyer in Sacramento as soon as you can to make up for your hospital bills and the pay that you will have lost while recovering at home.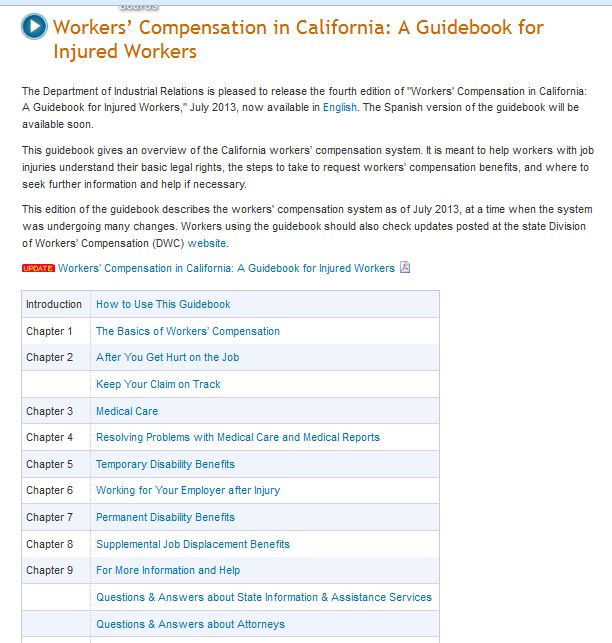 The California Department of Industrial Relations, through their worker's Guidebook, states that your employer is legally required to pay for workers' compensation should you get hurt, either by a singular occurrence at work or continuous exposure to injury. Moreover, the guidebook also states that:
Workers' compensation covers some, but not all, stress-related (psychological) injuries caused by your job. Also, workers' compensation may not cover an injury that is reported to the employer after the worker is told he or she will be terminated or laid off.
The main benefit that you can get out of winning a personal injury case for workplace accidents is that you will have your medical bills paid for by your employer (this includes future medical bills, as long as it stems directly from your accident). You can also be paid permanent or temporary disability benefits (depending on your case) and supplemental job displacement benefits.
One important term that you need to remember is predesignating; this is necessary if you want only your trusted physician to treat you in case of an accident. To do this, you will have to notify your employer way before you are injured, as part of your precautionary steps.
California law demands that your employer should have an adequate Injury and Illness Prevention Program to help you stop an accident before it happens. This should include worker training, inspection, safety evaluation and efficient corrective measures. If you happen to get into an accident caused by insufficient safety guidelines and accident prevention, firms like Carter Wolden & Curtis should be able to help you out.
Always remember that injury lawyers from Sacramento firms are always on your side, and will help you get what you deserve to the best of their skills. However, the prospect of staying safe in whatever environment you happen to work in should always fall on your hands.
(Info from Workers' Compensation in California: A Guidebook for Injured Workers, ca.gov Department of Industrial Relations)