Even with the best precautions in place, there's no telling when you might sustain a work-related injury or illness due to a moment's inattention, your employer's negligence, or a bit of both. Luckily, if your employer has workers' compensation insurance, and you qualify for such benefits, you can claim compensation for your injury.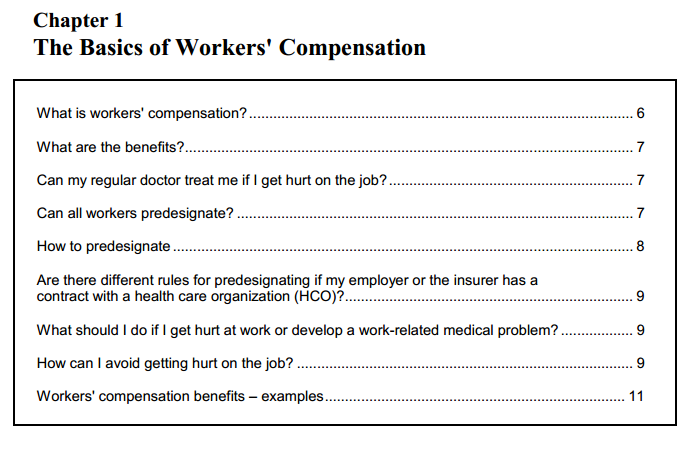 Workers' compensation programs prevent costly litigations as employees waive most rights to file cases against their employers in return for guaranteed benefits in the event of sickness or injury. In any case, you'll need to report your work-related accident or illness promptly. California's Department of Industrial Relations offers the following tips.
"Report the injury or illness to your employer. Make sure your supervisor or someone else in management knows as soon as possible. If your injury or illness developed gradually (like tendinitis or hearing loss), report it as soon as you learn or believe it was caused by your job. Reporting promptly helps avoid problems and delays in receiving benefits, including medical care. If your employer does not learn about your injury within 30 days, you could lose your right to receive workers' compensation benefits.

Get emergency treatment if needed. If it's an emergency, call 911 or go to an emergency room right away. Your employer must make sure that you have access to emergency treatment right away, and may tell you where to go for treatment. Tell the medical staff that your injury or illness is job-related."
"Work-related" injuries are not always that simple to define, however. To avoid any ambiguity, you may want to seek the legal advice of experienced Sacramento workers compensation attorneys from a reputable firm such as Carter Wolden Curtis, LLP. Their attorneys can review your case and help point you in the right direction to navigate gray areas and establish your eligibility for compensation benefits, even if you are partly to blame for the accident
Additionally, a workers compensation attorney in Sacramento can offer free advice and often works on a contingency basis. This means you won't have to pay a single cent until a satisfactory resolution has been reached.
(Article Information and Image from Chapter 1 The Basics of Workers' Compensation, State of California Department of Industrial Relations)