Every car accident victim's priority should be to seek medical attention for all injuries sustained. Subsequently, victims need to file an auto insurance claim, as Patrick E. George of HowStuffWorks.com explains in an article.
In any city in California, whether in the growing city of Roseville or the state capital Sacramento, the first step in the claims process is to call one's insurance provider and provide details of the accident. The insurer will then have to guide the accident victim on how to go through the process and furnish the necessary forms. Under California's Fair Claims Settlement Practices Regulations, the insurance provider should offer a fair settlement for the victim's losses, which can refer to vehicle damage, lost earnings, and others.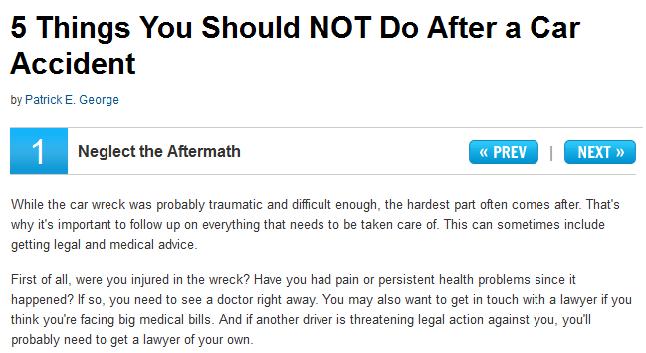 For some people, filing an auto insurance claim may seem like a cut-and-dried process, and legal representation is not necessary. However, the reality is that the claims process can be quite complex, particularly since California has fault insurance laws in place. As such, an accident victim would do well to seek the services of a qualified Roseville accident attorney for help in filing the car insurance claim.
In states where the fault system exists, the parties involved in the accident must first prove fault before an insurance company decides to make a settlement offer. In such circumstances, even if the accident victim shares only 5 percent of the blame, he or she can expect a reduced settlement. For this reason, it is wise to hire a reliable personal injury lawyer in Roseville, CA from a trusted firm like Carter Wolden Curtis Law Firm who can work out a reasonable settlement.
The best way to deal with a car accident is to file an auto insurance claim in a timely manner. However, given the legal intricacies involved in a fault system state like California, accident victims can certainly benefit from competent legal counsel.
(Article Information and Image from 5 Things You Should NOT Do After a Car Accident, HowStuffWorks.com)