A personal injury lawyer helps those who have suffered injuries due to malpractice and recklessness. Such a legal professional provides advice to victims, represents them, and files cases so that justice can be served. For instance, some personal injury lawyers from Sacramento, CA are qualified to handle cases that involve violence against elderly persons. Indeed, the U-T San Diego reports that lawmakers are taking measures to combat such unfortunate incidents: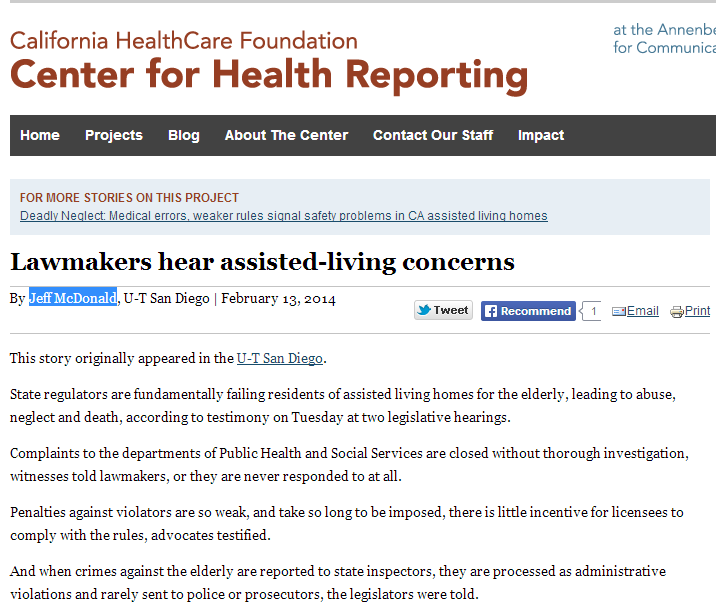 "Many of the problems identified in the "Deadly Neglect" series and other media investigations are addressed in the RCFE Reform Act of 2014, a package of bills introduced last month. RCFE is short for residential care facility for the elderly, the state term for assisted-living homes.

Among other things, the bills would require more frequent inspections, which now are required once every five years. They also would raise the penalty for violations, now set at $150 even if a death occurs."
Lawmakers who hear complaints from senior citizens about abuse or neglect from their caregivers admit that the problem requires better regulation.
"We've got to find better ways of taking care of our seniors," Sen. Leland Yee, D-San Francisco, said at the conclusion of the morning hearing. "We can only go so far with regulation. I just implore the department to understand there are intangibles that cannot be taken care of with legislation."
Some rulings are being implemented in order to improve conditions for assisted-living clients in California. Meanwhile, some elderly victims are planning to file lawsuits against their respective special care providers. To succeed with such claims, seniors and their families will need the services of an experienced personal injury attorney in Sacramento from a reputable firm like Carter Wolden Curtis.
(Source: Lawmakers hear assisted-living concerns , U-T San Diego, 11 Feb, 2014)