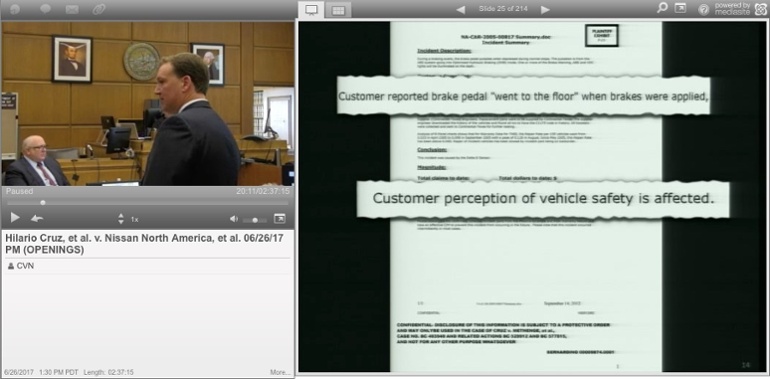 Los Angeles – Nissan North America should pay up to $231 million for allegedly withholding information from the public about a brake defect that caused a fatal traffic accident, an attorney told a California state court jury this week.
The auto manufacturer supposedly had knowledge that a software component in the brakes of an Infiniti sport utility vehicle could fail and render the car unstoppable, according to Brett Turnbull of Cory Watson Attorneys.
Turnbull told jurors that such a failure caused an elderly driver to slam into the side of a minivan carrying a woman and her two young daughters, killing all three in 2012. The children's father, Hilario Cruz, and other family members subsequently filed a wrongful death and product liability lawsuit against Nissan.
During opening statements on June 26, Watson told jurors that he would ask for an award of $77 million for each of the individuals killed in the crash.